Office of Logistics Management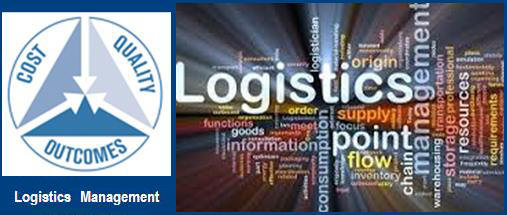 The Logistics Management Department is a customer service-oriented department. Our customers are our patients, doctors, nurses, researchers, teachers, and staff. Logistics Management is responsible for the proper placement and distribution of all items within the inventory formulary and maintaining and monitoring the inventories within the University, CMHC, hospital and the clinical enterprise. The Logistics Management Department acts as an integral part of the University of Connecticut Health Center to promote cooperation and coordination among all of its services.
The department follows the Logistics Management control concept widely used in industry. Reporting to the University Director of Logistics Management at the University of Connecticut Health Center, the Logistics Management Department is accountable for the following divisions: All Warehousing Operations (includes Non-Clinical Business Supplies, Housekeeping, Research, Dental, Medical and Surgical Supplies), Materials Requisitioning - Supply Chain (including Perioperative, Radiology, EP Lab and Nursing), Materials Data Control, Utilization Analysis/Management, Patient & Clinical Transportation needs, Central Distribution and Courier Services, Records Retention and Storage Management, Equipment Reutilization Services, Surplus Property Management, Inventory Control, Mail & Shipping Operations, Motor Pool & Fleet Operations, Moving and Storage Services, and Central Receiving. The department also provides for and has established procedures for the evaluation and trial of new equipment and supplies for Health Center Departments. The department operates under the authority granted in the General Statutes of the State of Connecticut, Public Act 91-256.
The Logistics Management Department is responsible for the management of the University's supply process including the acquisition, distribution, control and disposal (or termination) of goods, services and equipment necessary to sustain the academic, research and support service activities of the University and its divisions. The Logistics Management Department, a centralized service, ensures that:
Working with Purchasing, acquisitions are completed in a fair and equitable manner with attention to applying best practices in public purchasing to achieve the best value for the University (please see the Purchasing Manual/Web site for more details). Requests for materials services are handled professionally, observing the need to meet the requirements of the University customer. Materials are received, managed and accounted for. Distribution of materials is handled in a safe, timely and efficient manner. Surplus equipment and supplies are re-used, recycled or, where required, disposed of safely and economically. Business partnerships are explored on behalf of the University in support of the University's strategic direction. The University customer can rely on the Logistics Management Department for expert assistance and consultation on their supply chain needs as well as the timely communication of information relating to University materials services and product market. Monitor and evaluate the quality of customer service and the way the University conducts business to identify areas for improvement.
Office of Logistics Management Overview: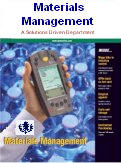 Service areas include:
Capital Assets:
Central Distribution & Transportation Services
Motor Pool & Fleet Operations
Warehouse Services
For further information regarding Logistics Management Policies and Procedures, call 679-1927 or 679-1955.


REVISION LOG

Revision No. Description

11/17/2005 Updated Web Page
06/09/2006
09/07/2007
10/03/2008
02/05/2009
07/29/2009
10/01/2013
09/15/2015
02/25/2016
12/09/16
----
Your Materials Logistics & Operations Team
Jeff Boyko, University Director for Office of Logistics Management
Alex Schwarz, OLM Central Distribution & Clinical Transportation Manager
Adam Mike, OLM Logistics & Systems Manager
Keith
Pettit, OLM Property & Asset Manager
Thimmayya Billava, Supervisor, OLM Business & Finance
Don Carr, OLM Central Warehouse Supervisor
Jack Ferraro, University Director Emeritus