Office of Logistics Management
.
Central Shipping Services
Welcome...
.
Central Shipping handles over 40,000 packages and parcels yearly.
e-Portal Desktop Shipping is an intranet-based shipping management system. It provides shippers with desktop access to information they need to optimize carrier service utilization, including service delivery comparisons, business rule automation, address correction, and powerful analytical capabilities. It helps reduce costs, simplify cost center allocations, and improve on-time delivery. The system cannot be used at this time for hazardous materials, so please check with the Shipping Department for these types of items.
.
The System enables rating, shipping, smart shopping and tracking of letters, express documents, and packages right from your desktop. Powerful administration and management tools combine with the intranet architecture to lower total cost of ownership. Most users can expect savings of up to 20% of their carrier expenses and gain employee efficiency and significant customer service improvements.
.
Accessible through your Web browser, the system provides cost-effective access to shipping information and eliminate the need for software distribution to users. The new system will support FedEx, UPS, USPS and other rates. Smart Shopping reduces carrier costs, comparing and selecting carrier services according to cost and delivery objectives. Address correction improves delivery times and reduces carrier fees. The system tracks cost center allocations effectively and accurately for every transaction, reducing the need for post-shipment auditing.
Logistics Policies &
Procedures
: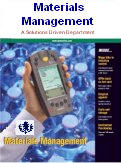 General Shipping Information: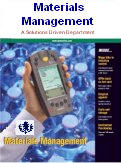 .
Dangerous Goods Shipping - New Requirement

Diagnostic Specimen Shipping Requirements

Shipping Hazardous or Biological Materials

Need to Crate an Item for shipping?

Wrong Shipping Addresses Can Cost You $$

Deleted Shipping Requests

Carrier Pick-Up Times

Holiday Schedule

Common Couriers
Distribution Related Forms:
1. LM-3R - Materials Return Form (To Logistics Management)
2. LM-1 - Move Request
3. LM-17 - Return Materials Authorization Form (HCA-614)
Hours of operation are:
Customer Service: Monday - Friday, 8:00 AM to 4:00 PM, unless otherwise specified in the Central Distribution Manual.

FedEx Ground is picked up Monday through Friday at 10:00AM.

All other FedEx services and UPS services are picked up Monday through Friday at 3:00 PM.
Receiving Contacts:
Alex Schwarz,
at
(860-679-1942) Fax (x-1218)


Logistics Management Central Distribution/Transportation Manager
Hazel Garcia, at (860)-679-1957 Fax (x-1993)
Distribution Coordinator


OLM Administration:
University Director: Jeff Boyko - 679-1955
Operations Manager
: Alex Schwarz
- 679-1942